Podcast
Meeting Melissa De la Cruz
By Megan Standley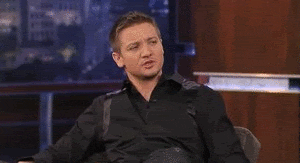 On April 16 students from Missouri Western State University, home of the Mochila Review, had the opportunity to meet an incredible woman: #1 New York Time's Bestselling Author Melissa de la Cruz. De la Cruz came to talk about her experience in the publishing field.
The students who work on Mochila Review got the chance to have lunch with De la Cruz and oh, boy what an experience it was! She was so funny and lighthearted, really down to earth, and very knowledgeable of what she does. She also gave us the inside scoop on what it is like to work for Disney, both at the lunch and the event, and told us what to expect when trying to get published. She also spoke about putting aside differences between writing for yourself and writing what publishers want you to write.
I was fortunate enough to have lunch with De la Cruz and I will tell you it was absolutely worth it. She can entrance you into a conversation and you will not even notice the time flying by. I have been a fan of De La Cruz since my sophomore year of high school, and at first I was so nervous to see and talk to her. However, as soon as she started talking that nervousness faded. It was so hard not to freak out when I first saw her. I am so thankful for that opportunity.
At the event itself, people got to experience how funny and smart she is. De la Cruz presented a PowerPoint, which went through her background as a writer, and used her platform to lead up to some of the inspirations behind her books.
Melissa De la Cruz is such a wonderful woman and she is currently on tour for her new book! So, if you see that she is coming to a city near you, make your best effort to go see her. You will not be disappointed.
---